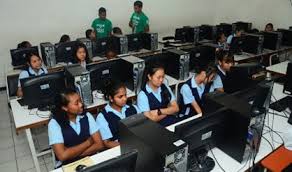 De Hour of Code campagne georganiseerd door de Suriname Online Education Center (SOEC) in december is op plek 9 geeindigd op de lijst van de 180 plus landen die hebben meegedaan.
De campagne was opgezet om jongeren op verschillende scholen de basisprincipes van programmeren bij te brengen.
In Suriname heeft de organisatie ongeveer 5000 jongeren bereikt. Wereldwijd hebben ongeveer 90 miljoen mensen meegedaan. Fabian Jacott,directeur van SOEC hoopt dat de hour of code ook dit jaar een succes mag worden en dat ICT opgenomen zal worden in het curriculum van de scholen.